Dear friends,
the last days were really turbulent for all of us. We had to deal with a lot of bad situations and emotions.
But finally we all found hope again.
We've had no time and also no energy left to tell you in detail about all the things that happened.
So let's do this now:
On Monday some of us went to the Alpha Bank of Mythilini to have a final talk with them.
Along to your support emails, faxes and calls, we also collected signatures in the neighborhood, in the city and started a petition.
Also two of our team members made a really nice postcard with the No Border Social Center on it. On the backside of it people wrote why they want our place to stay.
But the responsibles at Alpha Bank didn't even have a closer look on them.
They showed their small-mindedness by not being responsive to even one of our suggestions.
There was no option for us to either rent, buy or get the place in any legal way.
After the meeting with the bank we decided to open the Social Center again on Tuesday like planned and a huge amount of people came by.
Police didn't.
That changed the next morning. We were evicted but got time to bring our stuff out.
Some of us then moved the NBSC to the beach opposite the building, some others stayed at the
roof. Afterwards the police then left quite quickly.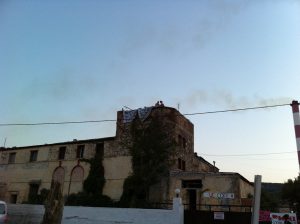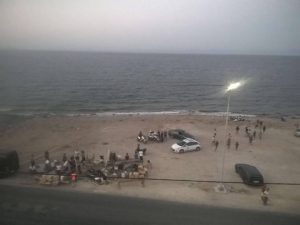 On the next day we organized a Solidarity Concert on the beach. A lot of people came by and
altogether we danced to greek, arabic, pakistani, and gypsy music. It was wonderful.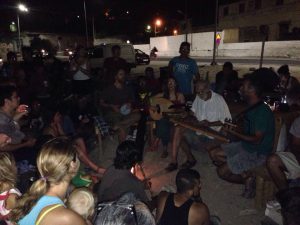 Yesterday we tried to reopen our place again but police came quickly, there was no chance for us.
Now we are looking for new options, maybe we will stay on the beach.
We won't give up that easily.
And thank you all for your support, it really means a lot to us!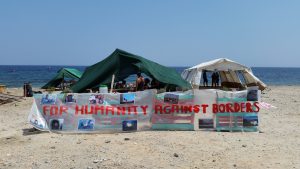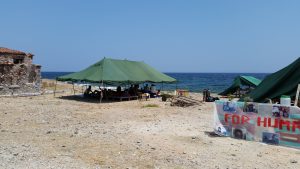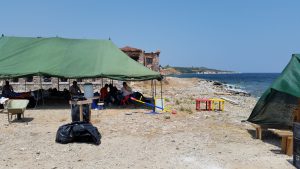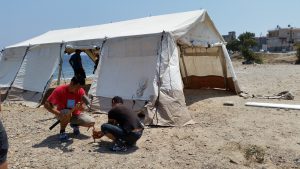 FOR HUMANITY AGAINST BORDERS!