27 days of protest on saphous square and demonstration in front of Moria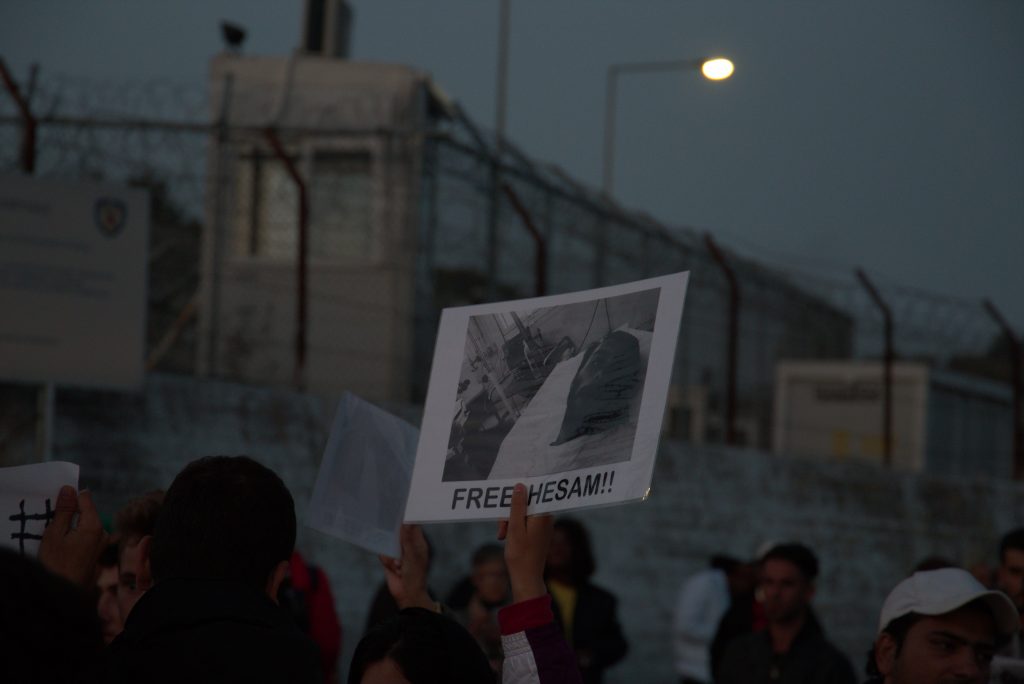 The occupation of saphous square in Mytilini is now happening for the 27th consecutive day. For almost one month now refugees from different countries of origin, different age and gender have stood together against the conditions on the island and for their right to freedom of movement.
On Tuesday afternoon, the protesters called for a demonstration in front of Moria. The reason for the protest was the arrest of Hesam, one of the occupants of saphous square. His asylum was rejected and he faces deportation to Turkey and then Iran. He is afraid that he will face further religious persecution upon his return to Iran.
At 4.30 in the afternoon around 30 people gathered at first in front of Moria. Quickly they were joined by many people living in Moria camp that formed a loud and powerful yet peaceful gathering.