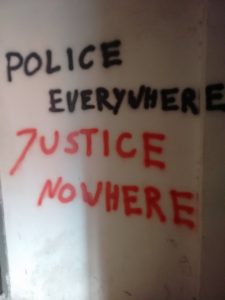 We expect two squats to be evicted soon. We hope it will take some more time but we have reasons to believe that at least one of the buildings will be invaded by the cops within a few days. Another eviction will leave dozens of people homeless or forced to stay in Moria camp. Also it is likely that the eviction will go along with the (attempted) arrest of as many people with rejected asylum applications and/or from the nationalities the EU assumes has no claim for staying in Europe.
We will keep you updated.
Our solidarity is stronger than their repression!